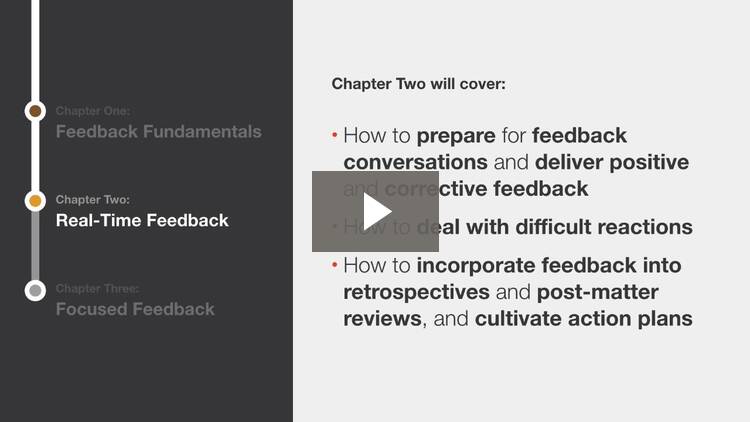 Welcome to Feedback that Works
Feedback is crucial to develop lawyers and serve clients well, which makes it an essential skill for any lawyer who supervises others.
Transcript
Welcome to Feedback that Works! Designed for practicing attorneys who want to develop their people and serve their clients well, this course features 17 video lessons and three practice exercises.
Course author Tony Campbell has held senior professional-development roles at AmLaw 100 and Magic Circle law firms, where he trained lawyers and non-lawyers the world over to manage and practice better. Now, Tony has teamed up with Quimbee to deliver advice and practical tips to give real feedback...