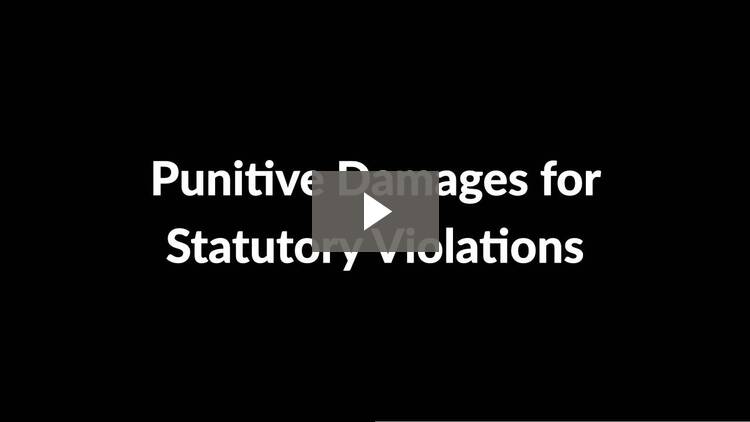 Punitive Damages
This lesson will cover the availability of, and limitations on, punitive damages as a remedy.
Transcript
This lesson is on punitive damages, which are also called exemplary damages.
I. Introduction to Punitive Damages
Punitive damages differ from all other types of monetary remedies, which seek to compensate a plaintiff or disgorge a defendant's unjust enrichment. Similar to criminal fines, punitive damages are solely intended to punish a defendant for his wrongful conduct and deter the...